PADI Advanced Open Water Diver
It's no wonder that more than 70% of our Learn To Dive students go on to complete their Advanced Open Water certification within months of completing their Open Water course. You see, the "Learn To Dive" program is designed to do exactly what it says – teach you to dive. The Advanced program teaches you the activities of diving – you know, the fun stuff!
Here Is How The Advanced Diver Course Works
On a morning or evening (after a little previous home study) you'll meet with your instructor to review the five areas of knowledge that you'll be covering during the course. After a quick lunch you'll be preforming your Navigation dive. By the time we're through you'll truly be the master of the underwater compass, not the other way around.That same afternoon you'll get to dive one of your elective dives. Most students prefer to do a Photography session, a Dry suit dive, a Search & Recovery dive, or if we're in the Caribbean you might choose a Underwater Naturalist experience.
Next, we'll do a Night dive in the ocean or lake! Now, that may sound rather spooky at first, but let me assure you that years from now you'll look back on this dive and know it's when you really fell in love with diving.
For the next dive, you will be headed for Martha's Vineyard. Our first dive of the day will be your Deep dive on on a turn of the century shipwreck. Imagine exploring an old passenger steamer, or a four-masted wooden sailing schooner.  You'll get to look for artifacts and lobsters! With Master Instructor Don Ferris right next to you, we'll dive to a depth of 80′ to 100′ feet. Man, will you be pumped! After moving the boat we'll do our next dive as a "drift dive" where we use the strong currents to cover as much as a mile underwater.
Congratulations, you've just earned your Advanced certification. The world of diving lies open to you!
This course is no pushover. You'll work, dive and study hard, but when you are through, you'll experience a wonderful feeling of diving confidence.
Training Fee: $750, private lessons includes . . .
Video / Classroom session
Outdoor Sessions
Advanced Diver Certification Card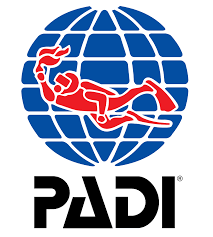 NOTE* My fee for instruction is far less than local dive shops charge for crowded "group lessons". Their program may sound cheaper, but then they make you buy a ton of equipment and also "rent" gear for your training dives. I don't do any of that stuff. It's one price, all inclusive. My program will save you as much as $500. over local dive shop classes! Remember, the scuba lessons I teach are private or semi-private only. Not crowded group lessons.